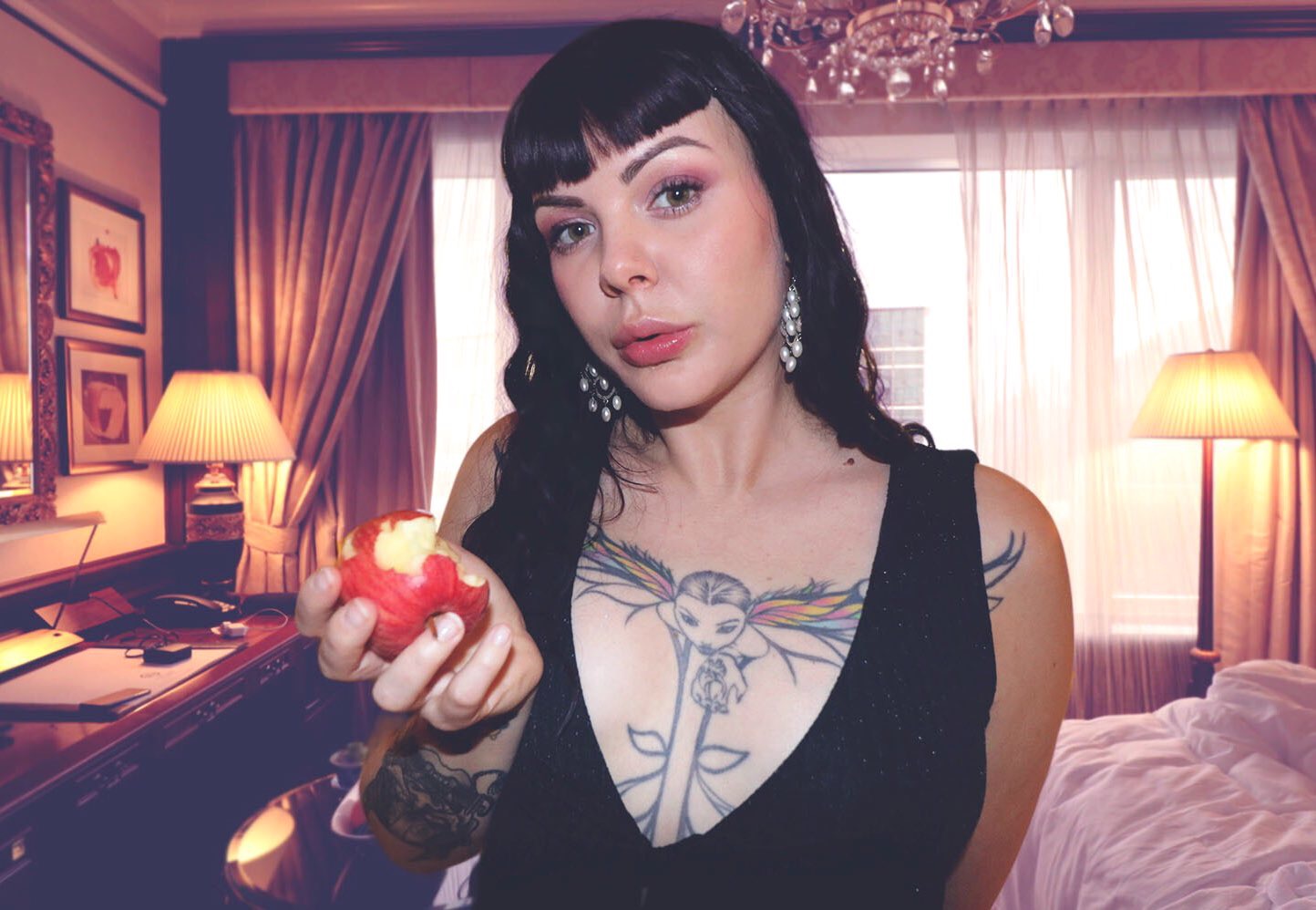 It's a pleasure to meet you
I'm a 28 year old boundless lover; of European lineage, with sparkling green eyes, a perfect cupid's bow, luscious jet-black hair and a body built for sinning. I've lived a very full and juicy life to this point: a gift that's bestowed me an empathetic heart and an understanding that pleasure is vital to a nourished existence. I personally keep myself well fed through eroticism, intimacy, creating art, learning, literature, fantasy & escapism, wholesome foods, connecting with nature and nurturing others.
I am a shapely, soft creature. I take very good care of my skin and it rewards me with creamy, buttery suppleness for all the touching pleasures. I am active in my day to day life— though not one for the gym— you shan't find a rippling muscle under these hourglass curves; just natural strength from a few toils in the garden, and enough succulent flesh for a firm grip.
As you will see from my up-to-date photos I have numerous tattoos (enough that I've lost count). Don't let these deter you! While a true Bad Girl when the time calls, I am a polished gem who takes great pride in her appearance. If extra discretion is required on our dates they are easily covered (modesty- what an enticingly hot way to spark the imagination).
A lot of my clients (once they've met me) comment on how cheeky, bright, relaxed and full of giggles I am in comparison to my sultry, pouty-princess online imagery. Treat 'em a little mean, get them a LOT keen- is that how it goes? I guess the gentler qualities are a hidden sweetener I only allow those who connect with me in the flesh to savour.
Hopefully, you'll get to taste them too x